Keep remote colleagues connected!
SaveMeASeat helps employees at remote and distributed companies stay connected by scheduling and facilitating networking meetings throughout the organization
Used by groups at
Ad Hoc Watercooler Chats! Bored? Need a break? Some human interaction? Start a watercooler chat - we'll invite your group! Leave the door open, let people join and network with new faces!
Automated Small Networking Group Meetings! SaveMeASeat groups colleagues into small groups of 3-4 people for networking meetings and magically finds an open time on the calendar for them to meet!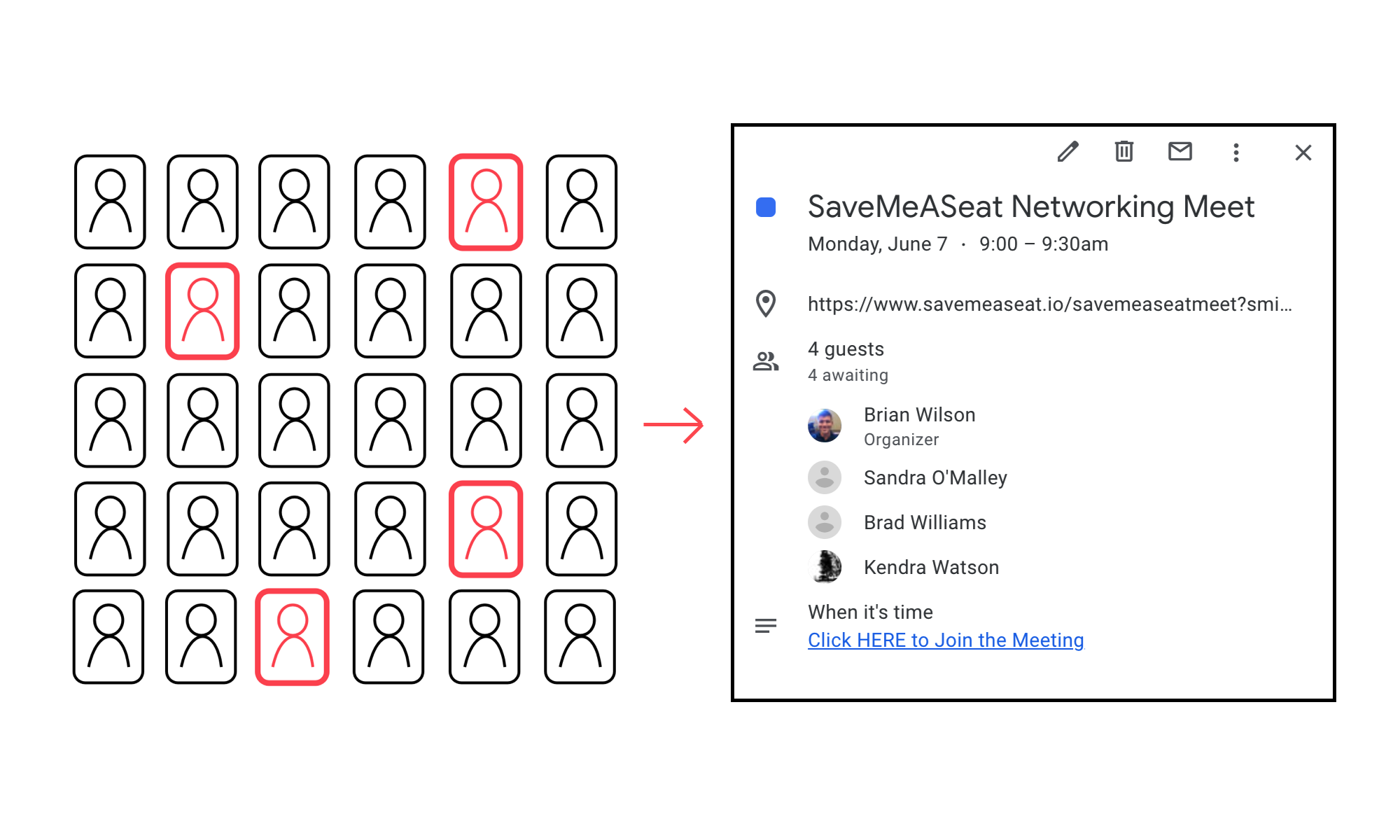 Get insights on your calendars! CalendlyticsTM by SaveMeASeat analyzes your calendar to allow you to pull out invisible insights on you and your teams calendars you would never see on your own!
Engagement reports & network maps!
We deliver key metrics to measure user engagement as well as a network map to see the connections being created in your company!
These metrics and maps are available on the administrator dashboard 24/7 - and we can customize reports as needed!
We go above and beyond the competition! We aren't just some plugin for your chat client! We're a full service platform that automates networking in a fun way in your ENTIRE company!
Measure Happiness.
Enhance Your Culture.
Drive Connections.
Reach new heights.